Festival Curators 2015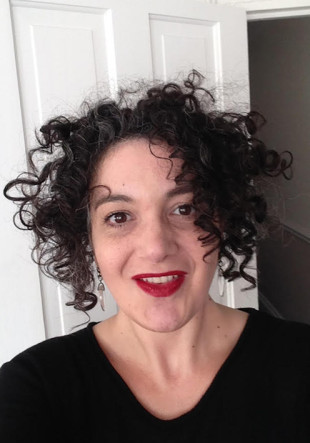 Daniela Cascella [IT/UK]
is a London-based Italian writer. Her research is focused on sound and literature across a range of publications and projects, driven by a longstanding interest in the relationship between listening, reading, writing, translating, recording and in the contingent conversations, questions, frictions, kinships that these fields generate, host or complicate. She is the author of two books in English, F.M.R.L. Footnotes, Mirages, Refrains and Leftovers of Writing Sound (Zer0 Books 2015) and En Abîme: Listening, Reading, Writing. An Archival Fiction (Zer0 Books, 2012). Daniela initiated and curates the LYD Writing Research Residencies at Lydgalleriet in Bergen, for which she has invited visual artist Dominique Hurth and writer Natasha Soobramanien to develop a series of projects in 2016/17. She is Assistant Professor in Writing in the MA Fine Art, Bergen Academy of Art and Design, and Associate Lecturer in Sound Arts at LCC / University of the Arts London. Her texts have appeared in art, music and literary publications such as The Los Angeles Review of Books, Gorse, The Wire, Music&Literature, The Journal of Sonic Studies, Reductive Journal.
www.danielacascella.com
http://enabime.wordpress.com/
www.zero-books.net/books/f-m-r-l
www.zero-books.net/books/en-abme-listening-reading-writing-an-archival-fiction
http://writingsoundbergen.wordpress.com
Rhea Dall [DK/DE]
Rhea Dall is a Danish curator, scholar, and occasional musician based in Berlin where she in 2013 founded PRAXES Center for Contemporary Art with colleague Kristine Siegel—an experimental art institution working with only two artists over half-year Cycles (centered on, among others, Jutta Koether, Judith Hopf, and Matt Mullican). Having recently closed this 200sqm Brutalist venue in Berlin-Kreuzberg to take the PRAXES methodology of long-term focus on fewer artistic practices on the road, Dall is, together with Siegel, currently working on a new PRAXES iteration as artistic directors of the large-scale triennial for art and research in Norway, The Bergen Assembly, which will take place over the full year of 2016. Alongside these engagements, she is a researcher at the Copenhagen University's Department of Arts and Cultural Studies. Prior to these engagements, Dall has held positions as curator at Kunsthal Charlottenborg in Copenhagen, 2011–2013, coordinator and curatorial assistant for the Berlin Biennale's 6th and 5th editions respectively, and project coordinator of The Danish & Nordic Pavilions in Venice 2009.
Photo: Moritz Fehr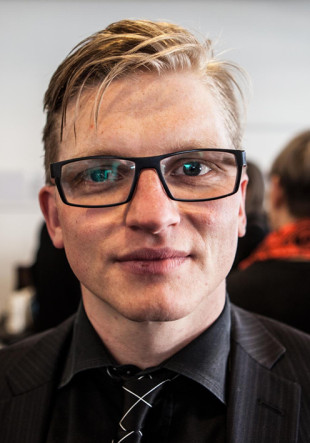 Martin Glaz Serup [DK]
Poet, writer, teacher, researcher and former editor Martin Glaz Serup holds a master in Modern Culture Studies from University of Copenhagen and has just finished his PhD dissertation titled Cultural Memory and Conceptual Witness Literature at the Institute of Art- and Cultural Science at University of Copenhagen. He graduated from the Writer's School in Copenhagen [Forfatterskolen] in 2004, and has taught there as well. Martin Glaz Serup has published seven collections of poetry, most recently Romerske Nætter [2013] also published in Sweden and Marken [2010], which besides Denmark is published in USA, Sweden, Finland and Germany. Furthermore, he has written seven children's books. In 2006 he won Michael Strunge-Prisen for his poetry. In 2008 he received a Gold Medal for his dissertation of Poetry and Relational Aesthetics [published by University of Southern Denmark, 2013] and was awarded a three-year working grant by the Danish Art's Council in 2012.
Photo: Andreas Kjærgaard

http://kornkammer.blogspot.dk/
http://prmndn.dk/author/martin-glaz-serup/