Bag projektet
Project Art Writings projektgruppe er: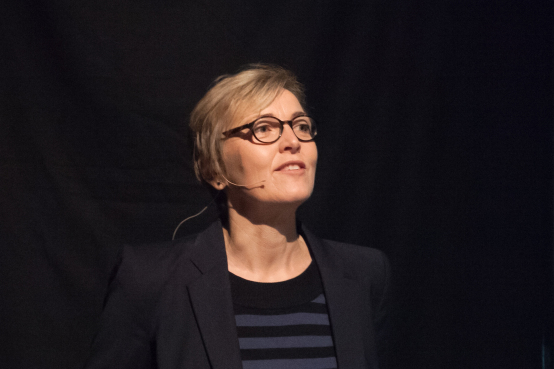 Trine Rytter Andersen
Projektleder for Project Art Writing Trine Rytter Andersen har ansvaret for al konceptuel, strategisk og praktisk planlægning i forbindelse med Projekt Art Writing – herunder fundraising, forskning og udvikling på lang sigt. Trine Rytter Andersen er billedkunstner uddannet fra Det Jyske Kunstakademi. Hun er tidligere medlem af performancegruppen artilleri sammen med Tina Lynge og Grete Aagaard [1999- 2008]. De seneste 15 år har hun arbejdet som selvstændig kurator og forfatter. Hun er anmelder på KUNSTEN.NU og har udgivet tekster og essays om billedkunst og kunstnere i forskellige bøger og kataloger siden 1999. Hun er kendt for en lang række opgaver, der blandt andet dækker kommunikation, forelæsninger, vejledning og kuratering. Trine Rytter Andersen var udstillingsleder på den interdisciplinære udstilling MINORITY REPORT – Challenging Intolerance in Contemporary Denmark [2004], som hun co-kuraterede med Tone O Nielsen, Anja Raithel og Kirsten Dofour.
Kontakt
___________________________________________________________________________________
Trine Rytter Andersen
Project manager for Project Art Writing Trine Rytter Andersen is responsible for all conceptual, strategic and practical planning for Project Art Writing including fundraising, research and development in the long term. Trine Rytter Andersen is a visual artist and graduated from Det Jyske Kunstakademi. She is a former member of the performance group artillery in cooperation with Tina Lynge and Grete Aagaard [1999-2008]. The last 15 years she has worked as an independent curator and writer. She is a critic on KUNSTEN.NU and has published texts and essays on art and artists in various books and catalogues since 1999. She is known for a wide variety of tasks, covering communications, lectures, tutoring and curating. Trine Rytter Andersen was exhibition manager at the interdisciplinary exhibition MINORITY REPORT – Challenging Intolerance in Contemporary Denmark [2004], which she co-curated with Tone O Nielsen, Anja Raithel and Kirsten Dofour.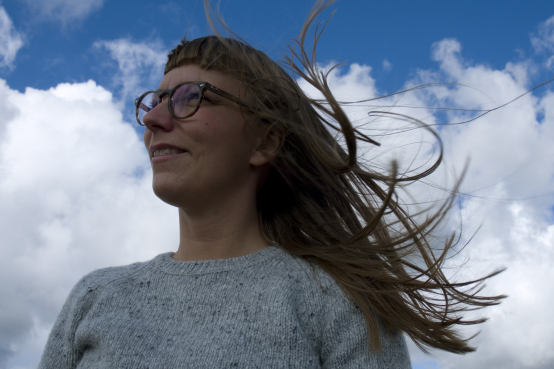 Lise Haurum
Projektmedarbejder på Project Art Writing Lise Haurum har været involveret i projektet siden foråret 2014. Hun arbejder med alle konceptuelle og praktiske aspekter af produktionen. Hun har primært ansvaret for grafisk design og den fysiske produktion af foldere, flyers, plakater og brochurer i forbindelse med arrangementer. Lise Haurum er kunstner og forfatter. Hun er uddannet i Sverige på henholdsvis Konstfack i Stockholm, med en bachelor i fri kunst og en master i Art in the Public Realm, og forfatterskolen Litterär Gestaltning på Göteborgs Universitet. Hun arbejder i feltet, hvor billedkunst og tekst mødes. Ud fra hendes arbejdet med tekst vokser kunstnerbøger, installationer og performances.
___________________________________________________________________________________
Lise Haurum
Project assistant on Project Art Writing Lise Haurum has been involved with the project since the spring of 2014. She works with all conceptual and practical aspects of the production. She is primarily responsible for graphic design and the physical production of leaflets, flyers, posters and brochures for events. Lise Haurum is an artist and a writer. She is educated in Sweden, respectively at Konstfack in Stockholm, with a Bachelor in fine art and a Master in Art in the Public Realm, and the author school Literary Composition [Litterär gestaltning] at the University of Gothenburg. She works in the field where visual art and text meet. Artist books, installations and performances all grow from her work with text.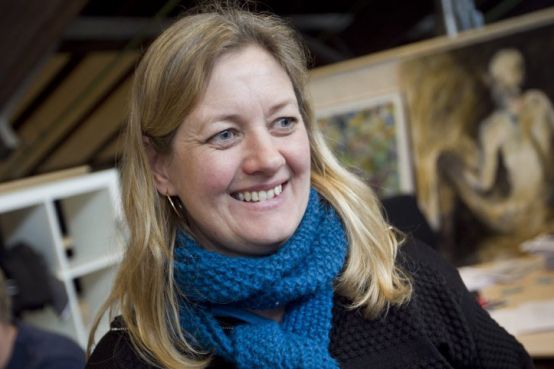 Jette Sunesen
Leder af Aarhus Litteraturcenter Jette Sunesen har studeret Litteraturhistorie på Syddansk Universitet og Kunsthistorie på Aarhus Universitet. Hun har siden 1996 arbejdet på at udvikle og udbrede det litterære landskab i Aarhus gennem blandt andet foreningen Litteraturen på Scenen, Kulturhus Aarhus, Aarhus Festuge og siden 2012, som leder af det nyetablerede Aarhus Litteraturcenter. Jette Sunesen har gennem årene deltaget i en mængde samarbejder med nationale og internationale partnere. Derigennem har hun opbygget et enormt netværk og fået et solidt kendskab til de litterære og kunstneriske miljøer. Projekt Art Writing er initieret af Aarhus Litteraturcenter, som faciliterer projektet med blandt andet undervisningslokale, kontor og mødelokaler. Jette Sunesen er som øverste leder med det økonomiske ansvar involveret i udviklingen af Project Art Writing og deltager i målsætning og programlægning.
___________________________________________________________________________________
Jette sunesen
Head of Aarhus Litteraturcenter Jette Sunesen studied Comparative Literature at University of Southern Denmark and Art History at Aarhus University. She has since 1996 worked to develop and disseminate the literary landscape in Aarhus, partly through the association Litteraturen på Scenen, Kulturhus Aarhus, Aarhus Festuge and since 2012, as head of the newly established Aarhus Litteraturcenter. Jette Sunesen has over the years participated in a number of collaborations with national and international partners. Thereby she has built up a huge network and gained a solid knowledge of the literary and artistic communities. Project Art Writing is initiated by the Aarhus Litteraturcenter, which facilitates the project with classroom, office and meeting rooms. Jette Sunesen is as head of the center with the financial responsibility involved in the development of Project Art Writing and is participating in organizing and scheduling the program.