Project Art Writing 2015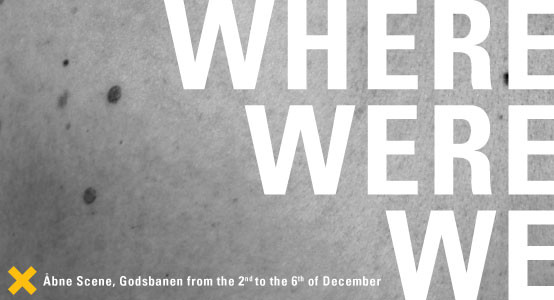 Until 2011 the concept of art writing was unknown to most people in Denmark and the field of art writing had no initiated public place or space as such. In order to spotlight the field of art writing in Denmark, Aarhus Centre of Literature gave birth to Project Art Writing in 2011. Since then the project has resonated, and an exciting interplay between institutions, networks and individuals has been established.
The concept of 'Art Writing' as we define it, refers to a genre hybrid for a range of heterogeneous writing practices at play within the field of visual culture, in which analytic and poetic text-based art can be understood as modalities of writing: at once fictive, critical and theoretical while simultaneously being in dialogue with the visual field: art writing relates equally to other forms of artistic practice and the text experiments may act in combination with photos, form, body, sound and space. The written text can be seen as the medium of art historiography, as well as the medium of an art practice as such.
Currently, the project is in the middle of a five-year phase, which started in 2014 and will culminate with the establishment of the Knowledge Center of Art Writing in 2018. During this time, the project will focus on three different programmatic columns: masterclasses, seminars and an annual festival with exhibitions. Each year has an overall theme, which all three columns adhere to. In 2015 the theme is INTIMACY – Art Writing the Body. This theme, in combination with the theme of last year, WORDS & 3D, as well as the upcoming – THE BIG SCALE – Art Writing Architecture (2016) and CLOSE UP & WIDE OPEN – Art Writing the City (2017) – will cover a wide range of different ways of approaching art writing. By 2017 we will reach the climax of this period, where the experience and knowledge built throughout the years will all come together.
The project's masterclasses have been very successful so far, and have also ensured international interest and participation. Three internationally renowned artists and experts in art writing, Michael Palmer, Maria Fusco and Caroline Bergvall became artists in residence and taught at a number of masterclasses held during 2013 and 2014. This year's masterclass-programme will evolve over three weeks – one in April, one in June and one in September, with writer, performer and art historian Ida Marie Hede [DK] as the facilitating main figure in collaboration with three international guest teachers: Steven Zultanski [US], Lilibeth Cuenca Rasmussen [DK] and Helena Eriksson [SE]. Read more about our teachers HERE.
Participation in our masterclasses is free and requires that the participants send a motivated application and already have an artistic portfolio. The masterclass of 2015 will have a main theme relating to INTIMACY – Art Writing the Body. With these masterclasses we wish to provide a competence boost to already competent writers. In other words, the project "gives the writer the chance to return to the more playful and experimental text and the space it unfolds […] an opportunity for the writer to regain the creative freedom and exceed the more classic framework of literature" (says Project Manager, Trine Rytter Andersen). It is with that perspective in mind, that those who participate in our programme will be contributors to our climaxing art writing festival in 2017. Anyone accepted to the masterclass of 2015 is also invited to contribute to the festival WHERE WERE WE – on writing, intimacy, body [2nd – 6th December 2015].
The festival is open to the public and focuses on art writing and the theme, text and body, in both an academic and practical context. The festival wishes to show and communicate works, developments, collaborations and studies, in an accessible way. The aim is to further the public's understanding of art writing as a concept. To take control of proceedings, and make sure we fulfill our artistic goals in 2015, the festival have attached three knowledgeable curators: Daniela Cascella [IT/UK], Rhea Dall [DK/DE] and Martin Glaz Serup [DK]. The curators will engage the artists and lectures around subjects of their choosing within the overall theme of intimacy and body.