DELTAGERE
Magnus Bärtås
(SE),
Juan Cruz
(ES),
Maria Fusco
(IRL),
Nat Bloch Gregersen
(DK),
Lise Harlev
(DK),
Andreas Vermehren Holm
(DK),
Nora Joung
(NO),
Line Kallmayer
(DK),
Aislinn McNamara
(UK),
Rasmus Brink Pedersen
(DK),
Jesper Rasmussen
(DK),
Corin Sworn
(UK),
Morten Søndergaard
(DK),
Trine Rytter Andersen
(DK)
Born 1962 in Jönköping, Sweden, presently based in Stockholm, Sweden.
Magnus Bärtås is an artist, writer and professor of Fine Art at Konstfack (Stockholm), working mainly with text, film and installation. His dissertation in artistic research, You Told Me – Work, stories and video essays, was presented in 2010 at The University of Gothenburg. In 2010 he won the Grand Prize at Oberhausen International Filmfestival with the video essay Madame & Little Boy (2009), in which he collaborated with musician and actor Will Oldham (aka Bonnie 'Prince' Billy). In 2017 his experimental documentary The Strangest Stranger was nominated for best Nordic documentary at CPH:DOX in Copenhagen. His book, All Monsters Must Die (together with Fredrik Ekman) was shortlisted for the August Prize 2011 and published by House of Anansi, Canada in 2015. His works have been exhibited at Tensta Konsthall, Malmö Artmuseum, Moderna Museet, Stockholm, Marabouparken, Stockholm, ArtSonje Center, Seoul, 9:th Gwangju biennial, 4:th Bucharest Biennial, Museum on the Seam, Jerusalem and Museum of Contemporary Art, Leipzig, among other venues. In 2016 Göteborg's Konsthall presented a larger retrospective exhibition of Magnus Bärtås' work. magnusbartas.se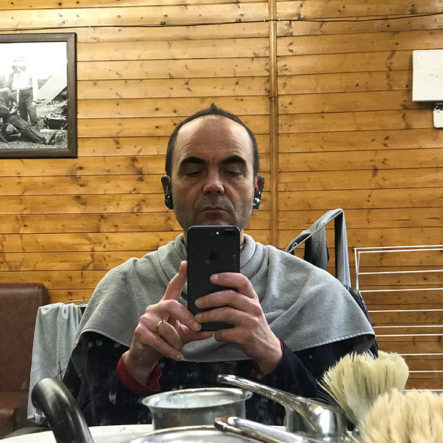 Juan Cruz
Born 1970 in Palencia, Spain, presently based in London, England.
Juan Cruz is an artist and writer Educated at Chelsea College of Art & Design. Exhibitions of his works are, more often than not, responsive to the particularities of the context where they are installed, but the work itself is almost always based on personal content. Cruz writes autobiographical narratives and shorter descriptive texts, which he has deployed through videos, installations, typescripts, prints and performances; he has also worked with translation, performing several oral translations of works from Spanish literature, including Don Quijote, into English and, more recently, of American art magazine Artforum into Spanish. In 2006 Juan Cruz A Translation of Niebla (Fog) by Miguel de Unamuno was published by Forma and in 2007 another translated work, SEDA, an Interesting Story was included in The Alpine Fantasy of Victor B. and Other Stories , Serpent's Tail, London.
His work has been exhibited at Matt's Gallery, London; Camden Arts Centre, London; Witte de With, Rotterdam; Serralves Foundation, Porto; Galeria Elba Benitez, Madrid; the Edinburgh International Festival and the Melbourne Festival. In 1999 Cruz was awarded a Paul Hamlyn Foundation Award for Artists and in 2000 named Artist Fellow at Kettle's Yard, University of Cambridge. Between 1995 and 1998 Cruz was a regular contributor to the London-based magazine Art Monthly and has continued to write on the work of other artists throughout his career. Cruz is represented by Galeria Elba Benitez, Madrid and Matt's Gallery, London.
Since 2014 he has been Professor of Fine Art at the Royal College of Art in London, where he is also Dean of the School of Fine Art. Formerly he was Senior Lecturer in Fine Art at Goldsmiths and Director of Liverpool School of Art and Design at LJMU, where he remains a visiting professor.
Index Juan Cruz's contribution to the symposium Art Writing is an Aesthetic Catalyst at Godsbanen September 2nd 2017.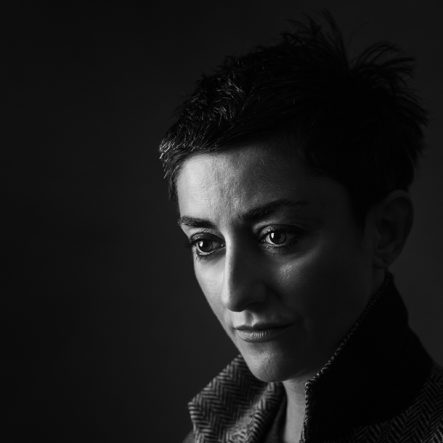 Maria Fusco
Born 1972 in Belfast, Northern Ireland, presently based in Glasgow, Scotland.
Maria Fusco is an award-winning writer working across fiction, criticism and theory, her work is translated into ten languages. Her latest book is Legend of the Necessary Dreamer (London: Vanguard Editions, 2017) is described by Chris Kraus as "a new classic of female philosophical fiction". Master Rock, a repertoire for a mountain, is an experimental radio play performed and recorded inside a granite mountain on the west coast of Scotland and was commissioned by Artangel and BBC Radio 4, 2015, and has been experienced by more than two million listeners. Her solo-authored books are Give Up Art: Collected Critical Writing, 2017 With A Bao A Qu Reading When Attitudes Become Form, 2013 (both published by Los Angeles/Vancouver: New Documents, 2013), Gonda, 2012 and The Mechanical Copula, 2011 (both published Berlin/New York: Sternberg Press and is Founder and Editorial Director of The Happy Hypocrite, the seminal cross-genre journal for and about experimental art writing. She was the inaugural writer-in-residence at Whitechapel Gallery, London and Kadist Art Foundation, Paris and is a visiting researcher at University of Amsterdam. She is currently Reader in Interdisciplinary Writing at the University of Edinburgh and was Director of Art Writing at Goldsmiths, University of London, where she founded and led the influential MFA Art Writing, the first programme of its kind internationally.
Maria Fusco has been an active part of Project Art Writing from its inception, acting as a consultant, mentor and masterclass leader. mariafusco.net
Photo by Ross Fraser McLean / StudioRoRo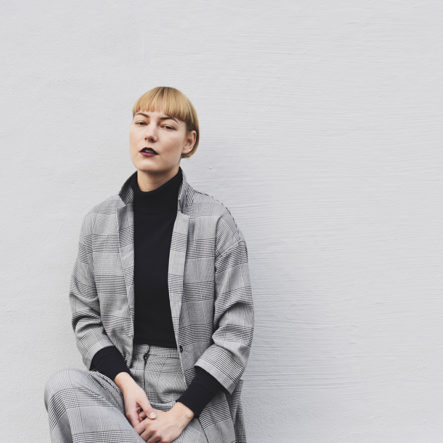 Nat Bloch Gregersen
Born 1986 in Allerød, Denmark, presently based in Copenhagen, Denmark. Nat Bloch Gregersen works in the field of visual art and text. She has self published several artis books and performed readings in Denmark, Japan, Sweden and Norway. She works transmedial with text, sound, performance and installation. Gregersen is educated from The Jutland Art Academy in Aarhus 2015, including a 5 month research study at Kyoto University of Art And Design in Japan 2013-2014, as well as having participated in the Art Writing Masterclass in 2014. Most recently she graduated from the Writers School in Tromsø (The Arctic University of Norway). Gregersen was member and co-founder of the artist run space KH7artspace in Aarhus (2016-2017) and recently moved to Copenhagen where she is granted the Bikuben Foundation 1-year artist atelier at Fondenes Hus 2017-2018.
Photo by Eliyah Mesayer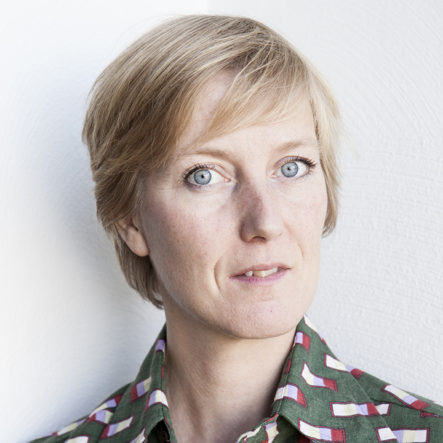 Lise Harlev
Born 1973 in Odense, Denmark, presently based in Berlin, Germany.
Lise Harlev is a Danish artist and writer based in Berlin. She studied at Städelschule, Frankfurt am Main, and The Royal Danish Art Academy, Copenhagen, from which she graduated in 2002. Harlev has long worked with the relationship between text and image and text as image. Using the aesthetics of advertising and public information signage, her work balances between a straightforward visual language and a more ambiguous textual content. Harlev's work has been exhibited widely in Europe and internationally, and she has designed a number of covers for both fiction and non-fiction books. A collection of her prose poems titled I'm Never Indifferent will be published by Broken Dimanche Press in 2017. Each poem in the book is accompanied by keywords – i.e. 'architecture', 'sexuality', 'language' – indicating the themes in the text, and the book contains a keyword index. In her work, Harlev considers text, typography and image to be inseparable and equally important. liseharlev.com
Photo by Finnish National Gallery / Pirje Mykkänen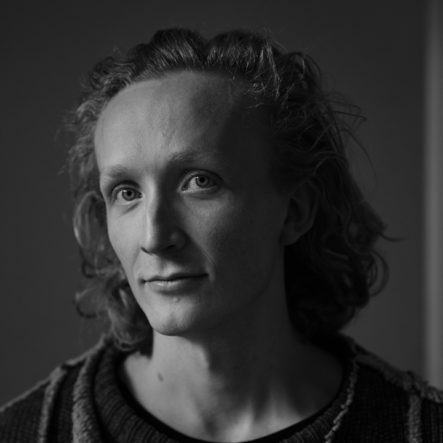 Andreas Vermehren Holm
Born 1988 in Svendborg on Sydfyn, Denmark, presently based in Copenhagen, Denmark.
Andreas Vermehren Holm is a Danish author, translator and editor. He has published several volumes of poetry in which he elaborates on cultural evolution, the anthropocene and creaturely poetics. In his work creation is composed of a descending movement, identifying with affliction and powerlessness rather than strength and omnipotence. In this perspective the gift of our wounds are the very tools we need in order to relate to the beings that continuously refuse to serve as ends. Vulnerability and creaturely indebtedness serves as tools capable of withstanding any dry theorisation about the hopelessness of the world. Andreas Vermehren Holm holds his MA and Diploma in Literary Composition, Poetry and Prose, from the Art Academy of Gothenburg, Sweden. andreasvermehrenholm.dk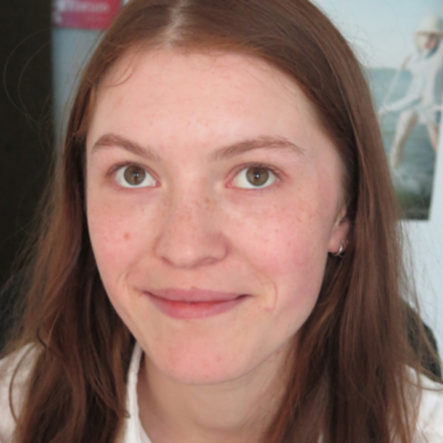 Nora Joung
Born 1989 in Bergen, Norway, presently based in Oslo, Norway.
Nora Joung holds a BFA from Kunsthøgskolen in Bergen and Akademin Valand, Gothenburg, and an MFA from the Art Academy in Oslo as well as having participated in the Art Writing Masterclass in 2015.
She works predominately with text, voice, and installation. Interests include power and language.
Apart from her artistic practice, she works as a critic, sits on the editorial board of publishing house House of Foundation, and co-organizes the artist run space Destiny's Atelier.
Recent and upcoming exhibitions include a solo presentation at NoPlace, Oslo, solo presentation at Diorama, Oslo, a suite of performances at Coast Contemporary, Lofoten-Bergen, and a solo presentation curated by UKS at Kunstnernes Hus, Oslo.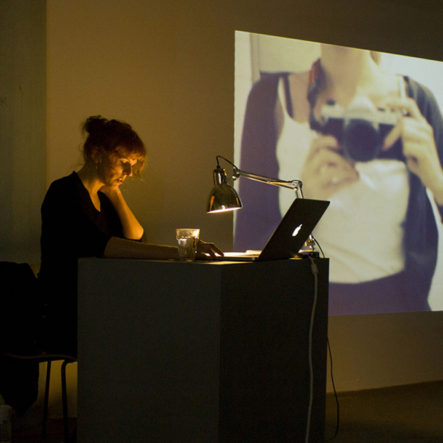 Line Kallmayer
Born 1976 in Viborg, Denmark, presently based in Berlin, Germany.
Line Kallmayer is a Danish visual artist whose essayistic work combines text with lens-based media and performance. She has a fine arts degree from Goldsmiths (London), a degree in English and Psychology (Copenhagen) and has studied at the Polish National Film School (Łódź). Kallmayer's art practice use autobiographical structures as points of departures for investigations into a wide range of ethical and aesthetic questions – from violence and the concept of evil to the status of the religious image. Being situated between disciplines and methods, Kallmayer's work enters into dialogue with academic and artistic contexts alike, and it has been featured at conferences and at international art venues. linekallmayer.com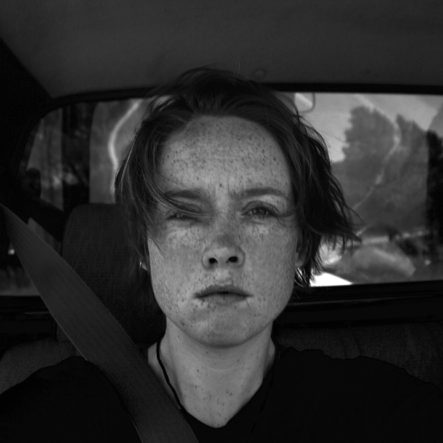 Aislinn McNamara
Born 1988 in the UK and currently based in Los Angeles, USA.
Aislinn McNamara's recent projects include the group exhibition 'a boat is a floating piece of space, toward the horizon', curated by Piper Marshall in Naples, Italy, 2017, and disembodying one-fifth of IMPURE FICTION in 'Le Misanthrope' for La Biennale de Montréal 2016. Her writing is published by Pure Fyction and, on the occasion of documenting a Hamlet mise-en-scène with Jack Smith's ghost and Städelschule, by Sternberg Press. For Catalyst Press, Ms. McNamara has produced a work shaped by her Pacific exile.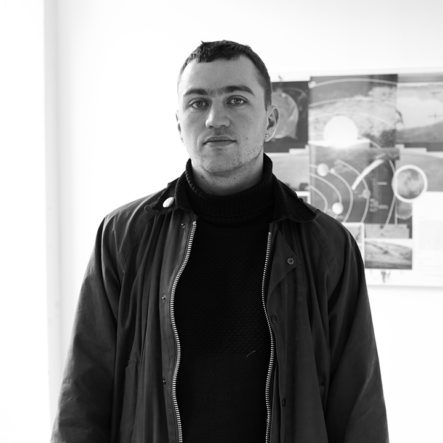 Rasmus Brink Pedersen
Born 1979 in Allerød, Denmark, presently based in Copenhagen, Denmark.
Rasmus Brink Pedersen studied at the Royal Academy of Fine Arts in Copenhagen and Akademie der Bildenden Künste in Vienna. He has been investigating and taking part in collective projects, as a part of the group YNKB (Outer Nørrebro Cultural Bureau) and as co-editor of the magazine visAvis – Voices on Migration and Asylum. Recent projects include the exhibitions Friendships (Kunsthal Aarhus, 2015) and In light of the impossible relationship (Møstingshus, 2015), reflecting on the collective installation of a gallery room, and the presentation of often intimate negotiations among close friends to an art-going public. The exhibition Phobos (Danske Grafikeres Hus, 2016) and a publication with the same title was based on his ongoing research into the human colonization of Mars. Excerpts from an early draft of the publication was presented at the art writing festival Where Were We (Godsbanen, Aarhus, 2015). Presently working on a retrospective exhibition about visAvis, and curating a series of readings (Læsninger i ANA) at Astrid Noacks Atelier in Copenhagen for 2017-2018.
Photo by Paula Nimand Duvå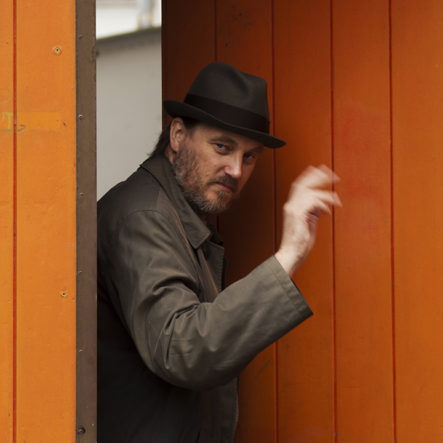 Jesper Rasmussen
Born 1959 on the Danish island of Langeland, Denmark, presently based in Aarhus, Denmark.
Since the mid-1980s, after attending The Royal Danish Academy of Fine Arts, Rasmussen has worked in sculpture, installation, graphics, photography, film, writing and publishing.
In 1986-91, he was a member and co-founder of 'Solkorset' (The Sun Cross) an artist's group that primarily engaged in very large installations. They experimented with collective work processes and carried out a number of massive, spectacular spatial installations in various spaces and on a range of different sites.
In the last two decades, Rasmussen has primarily worked in photography; reproductions of buildings and recognizable locations, that have been digitally retouched, so that all traces of human presence and activity have been removed, making the architecture seem uncanny and alien, as if part of a parallel reality.
Since 1981, alongside his work as an artist, Jesper Rasmussen has published the journal Pist Protta in collaboration with Åse Eg Jørgensen and Jesper Fabricius. The journal experiments with the form, content, layout and expression of each new issue. Over the years, Rasmussen has established a practice of writing artistic essays and polemic columns.
Jesper Rasmussen has exhibited his own work in numerous solo and group exhibitions internationally, and is represented in several Danish museums, including ARoS, Arken and Statens Museum for Kunst. From 2007-15 Jesper Rasmussen was Rector at Jutland Art Academy, Aarhus, Denmark. jesper-rasmussen.dk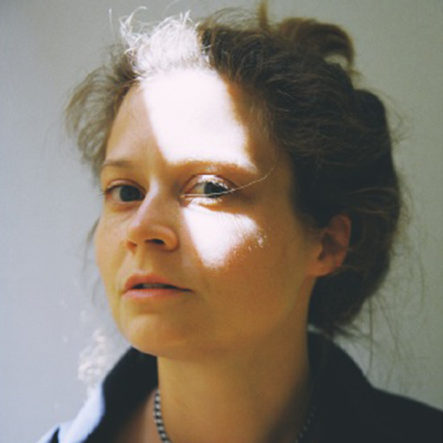 Corin Sworn
Born 1976 in London, grew up in Canada and presently based in Glasgow, Scotland.
Sworn creates films and installations that weave together history, memories and fragments of true and imagined stories. Frequently revolving around some element that tests what might be performed as a 'script,' Sworn is interested in how we stretch and contain narrative elements and request a body to meet a role. Recent solo exhibitions include: Galeria Arsenał, Poland (2016), Inverleith House, Edinburgh (2014), 19th Biennale of Sydney (2014), Scotland in Venice (2013), The Rag Papers at Chisenhale Gallery (2013), Art Now: Corin Sworn at Tate Britain (2011). Sworn won the Max Mara Art Prize for Women 2013 and a Leverhulm Prize in 2016. She is associate professor of art at the Ruskin School of Art, Oxford.
Photo by Lena Emory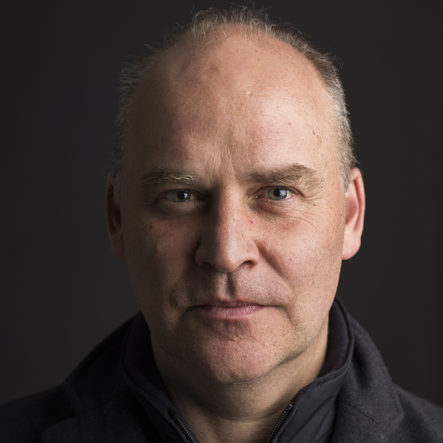 Morten Søndergaard
Born in 1964 in Denmark, presently based in Pietrasanta, Italy.
Morten Søndergaard is one of the foremost of the generation of Danish poets to emerge onto the scene in the early Nineties. Søndergaard's first collection of poetry, Sahara i mine hænder (Sahara In My Hands) was published in 1992. This debut collection has been followed by a succession of works which have won him both critical acclaim and a number of literary awards. Language is Morten Søndergaard's medium and his métier, one which he practises not only as a poet, but also as a translator, sound artist and literary editor. And while his craft is solidly rooted in the classic poetic tradition he is constantly intent on exploring the possibilities of language and new ways in which these can be presented. Over the years, alongside his written publications, this has resulted in musical and dramatic works and in recordings, exhibitions and installations centring on language and sound. Morten Søndergard's most recent publications are The Process and Half the Kingdom (2010), Pros and cons of developing wings (2013) and Death is part of my name (2016). mortensondergaard.net
Text by Barbara Haveland
Photo by Torben Eskerod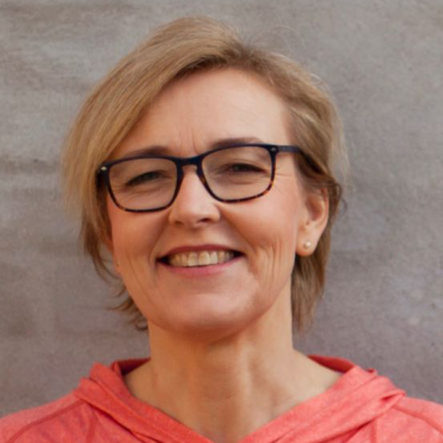 Trine Rytter Andersen
Born 1962 in Gram, Denmark, presently based in Aarhus, Denmark.
Trine Rytter Andersen is a visual artist and independent curator and fine arts consultant. After her graduation from The Academy of Fine Arts of Jutland, in 1999, she was co-founder and member of the artists group artillery until 2008. By working collaboratively and staging various aesthetic actions the group investigated the theory of Relational Aesthetics to negotiate the role of the visual artist within modern consumer society. In a direct and playful manner, artillery targeted the audience in different spaces such as private homes and spaces outside the white cube. artillery has been involved in performances at art festivals and site-specific exhibitions exploring communities and urban spaces.
Since 1999 Trine Rytter Andersen has been involved in curatorial processes in conjunction with temporary assignments for art institutions and various artist based exhibitions and actions. As a project manager and co-curator her largest project is the interdisciplinary festival: Minority Report – Challenging Intolerance in Contemporary Denmark – Aarhus 2004. The festival included 145 international contributors and was nominated one of ten most important exhibitions of the year by Olafur Eliasson in ART FORUM 2004.
Over the years Trine Rytter Andersen has written large numbers of texts on art and artists for different Danish daily newspapers, catalogues, and books.
On a freelance basis Trine Rytter Andersen has given lectures in fine arts theory and practices at art schools in Denmark. Additionally, she has delivered talks in the context of various exhibitions and interviews about fine art issues on Danish television and radio.
Currently Trine Rytter Andersen runs her own business as fine arts consultant, curator and mentor. Alongside this she also holds a position as project manager for Project Art Writing. Since 2012, she has contributed regularly as art critic and reviewer to the web-magazine kunsten.nu.