Workshop om levende litteratur og skrivning
Torsdag 5. maj 2022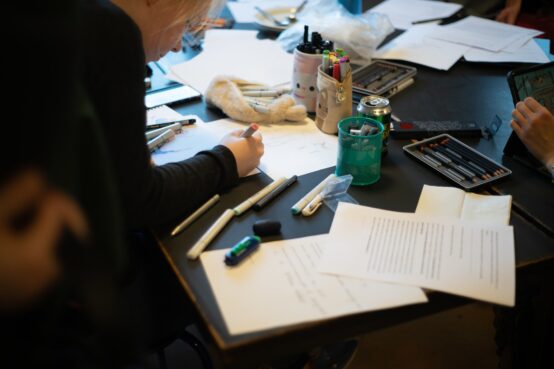 Kl. 16:00 - 18:00
Gratis entré
Arrangør: Aarhus Litteraturcenter, Læseforeningen og Aarhus Levende Litteraturby
Vogn1, Godsbanen
Skovgaardsgade 3
8000 Aarhus C
Vi har en drøm om Aarhus som en levende litteraturby – en UNESCO City of literature, hvor litteraturen er samlingspunkt for møder mellem mennesker på tværs af alder, kultur, køn og sociale lag.
Vil du være med til at virkeliggøre den? Vi vil gerne høre dine bud på, hvordan vi sammen skaber en by, hvor litteraturen lever og gør byen levende, og som er kendt for stærke skrivemiljøer, sit nærvær og fællesskab.
Workshoppen vil have særligt fokus på, hvordan vi udvikler de litterære miljøer i byen og får skabt flere fællesskaber omkring litteratur og skrivning.
Forfatter Louise Juhl Dalsgaard indleder workshoppen med et oplæg om drømmen om Aarhus som en skrivende by.
Workshoppen finder sted i Vogn 1 på Godsbanen, og det er gratis at deltage.
Foto: Anthon Jackson.