READ NORDIC: Svend Åge Madsen + Alejandro Zambra
Torsdag 10. oktober 2019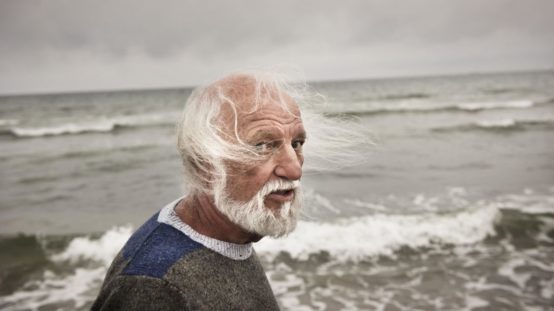 Kl. 18:00 - 21:00
Entré: 190 kr. inkl. middag
Arrangør: READ NORDIC
MIBpakhusene
Mariane Thomsens Gade 1
8000 Aarhus C
Vi glæder os til at byde velkommen til en ny sæson af READ NORDIC, der denne aften bliver i fejret i selskab med danske Svend Åge Madsen og chilenske Alejandro Zambra, der vil samtale med Mads Rosendahl, professor i Litteraturhistorie ved Aarhus Universitet, om deres forfatterskaber, forskelle og ligheder og meget mere.
Svend Åge Madsens forfatterskab har udviklet sig meget siden debuten Besøget fra 1963; i starten var det meget domineret af eksistentialistiske temaer stærkt præget af naturvidenskabelige elementer, men i mange af hans værker behandler han også fiktionens forhold til virkeligheden og bevæger sig over i en stil á la magisk realisme, der netop er meget udbredt blandt sydamerikanske forfattere – dog i en mere hverdagsnær form hos Madsen. Nu er han aktuel med romanen Af en anden verden; en anderledes holocaustroman om en gruppe flygtede KZ-fanger, der slår sig ned på en fjern kyst for at bygge en ny verden op fra bunden.
Den chilenske forfatter Alejandro Zambra debuterede i 1998 og på dansk forelægger Bonsai (som også er blevet filmatiseret), Træernes privatliv og Måder at finde hjem på – indtil videre. Bonsai modtog stor ros fra anmelderne, da den udkom i 2006, og blev tildelt the Chilean Critics Award for årets bedste bog. Hans forfatterskab er præget af poetiske refleksioner om det at skrive, som væver et lag af fortællinger, som karaktererne færdes i.
Vi glæder os til at byde publikum velkommen til en fællesmiddag bestående af nordiske råvarer i de lækre rammer hos MIB Pakhusene på Aarhus Ø, hvorefter de tre herrer indtager scenen. Det vil være muligt at stille forfatterne spørgsmål, og efter arrangement vil der være mulighed for at købe deres bøger.
Arrangementet foregår på engelsk.
Éntre: 190 kr. inkl. middag.
Arrangementet er støttet af Aarhus Kommune og Statens Kunstfond.
We look forward to to a new season of READ NORDIC events and will start out with an evening in the company of the Danish author Svend Åge Madsen and the Chilean author Alejandro Zambra. They will be interviewed about their works, differences, resemblances and much more by Mads Rosendahl Thomsen, professor of Comparative Literature at Aarhus University.
The works of Svend Åge Madsen has changed a lot since his first publication, Besøget, from 1963; in the beginning his writing was very dominated by existential themes and inspired by scientific elements, but in many of his books he is also concerned with the relationship between fiction and reality and has been influences by a style like the one from magical realism, a style which is very common among South American authors – although, Madsen represent a more everyday version of it. His latest book is the novel Af en anden verden; a different kind of Holocaust novel about a group of escaped concentration camp prisoners during World War 2. They decide to settle down on a distant shore to build up a new world from scratch.
The Chilean author Alejandro Zambra published his first book in 1998 and is the author of Bonsai (which has also been adapted into a movie), The Private Lives of Trees, and Ways of Going Home among many other books. He received great acclaim for Bonsai when it came out in 2006 and was given the Chilean Critics Award for best book of the year. His writing is inspired by reflections on writing which creates layers of narratives, in which the characters interact with each other.
We look forward to invite you to a dinner made from Scandinavian ingredients in the nice setting at MIBpakhusene in Aarhus Ø, and thereafter the three gentlemen will take the stage. The audience will get the chance to ask the authors questions directly and after the event it will be possible to buy their books.
The interview will be in English.
Entrance fee: 190 DKK (including dinner).
Photo: Ida Marie Odgaard.
The event is sponsored by Aarhus Kommune and Statens Kunstfond.