Oplev hollandsk-ukrainske Lisa Weeda
Søndag 18. juni 2023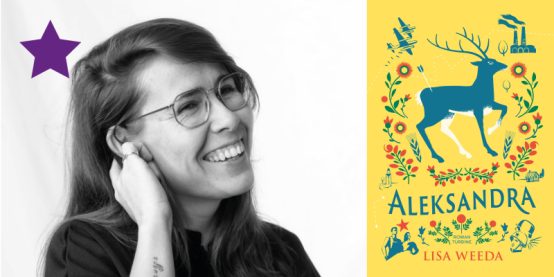 Kl. 14:00 - 15:00
Entré: 60kr., 30 kr. for unge under 30 el. stjernebillet
Arrangør: Folkehusene i Aarhus
Folkehusene Carl Blochs Gade
Carl Blochs Gade 30
8000 Aarhus C
I debutromanen Aleksandra byder Lisa Weeda ind med en personlig vinkel til historien om sin slægts hjemland. Her genoplives stemmerne fra generationer tilbage i et land, som aldrig rigtig har fået fred. Til arrangementet fortæller Lisa Weeda om bogen i samtale med forfatter og filminstruktør Aage Rais, og der er mulighed for at stille spørgsmål. Sprog: engelsk.
Du kan benytte din stjernebillet til dette arrangement – husk at booke en pladsbillet.
ENGLISH
In her debut novel Aleksandra, Lisa Weeda offers a personal perspective on the history of her family's homeland. Voices from generations past are revived in a country that has never really known peace. At the event, Lisa Weeda will discuss the book with author and film director Aage Rais, and there will be an opportunity to ask questions. Language: English.
You can use your star ticket for this event – remember to book a seat reservation.