Mellem linjerne – mød Jesper Stein
Lørdag 11. juni - onsdag 30. november 2022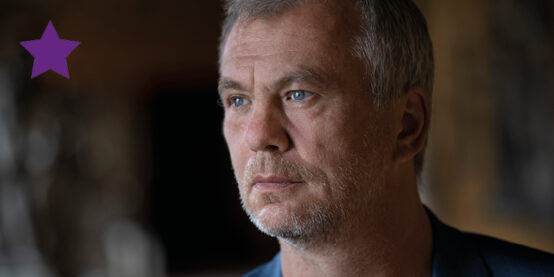 Kl. 10:30 - 11:30
Arrangør: LiteratureXchange
Store Sal, Dokk1
Hack Kampmanns Pl. 2
8000 Aarhus C
Jesper Stein har med sine seneste to bøger skiftet spor fra krimigenren til romanbiografien. I romanerne Rampen og Ædru skriver han med afsæt i sit eget liv, og i en samtale med radiovært Karoline Kjær Hansen dykker han ned i de to romaner. Samtalen optages som en del af Radio4's litteraturpodcast Mellem linjerne, hvor Hansen hver uge mødes med en dansk forfatter og taler om, hvad der gemmer sig mellem linjerne i bøgerne.
Præsenteres i samarbejde med Radio4.
Køb billet her. 
Foto: Klaus Holsting.