Litteraturfestival, Ordfest.
Torsdag 1. september - fredag 2. september 2022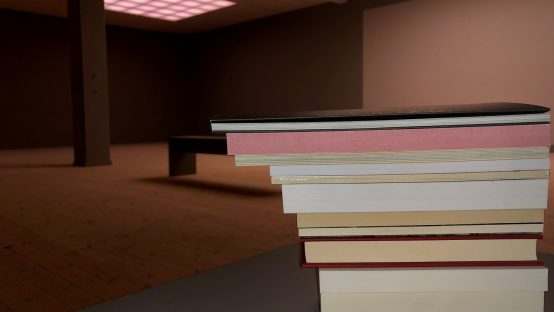 Kl. 12:00 - 17:00
Entré: Gratis entré
Arrangør: Aarhus Festuge, Sylvester Blondin og Kunsthal Aarhus.
Kunsthal Aarhus
J.M. Mørks Gade 13
8000 Aarhus
I Kunsthal Aarhus kan du under Aarhus Festuge komme med til den nye litteraturfestival, Ordfest.
"Ordfest" er Aarhus Festuges nye litteraturfestival, som finder sted i Kunsthal Aarhus' kælderrum. Festivalen løber over 1. og 2. september i Festugen fra kl. 12-17 begge dage. Her kan du blandt andet deltage i arrangementerne "Bekend dine synder", "Open Mic M.Kære Stefan Mosehår", eller "Videoværkoplæsning af en række unge forfattere" mv. Festivalen har fokus på unge stemmer i Aarhus. Der vil være et blandet udvalg af værker, installationer og to tidsbestemte oplæsninger.
Festivalen finder sted:
01.09.2022 kl. 12.00 – 17.00
02.09.2022 kl. 12.00 – 17.00
Kom og prøv litteraturen af, hvad enten det er 30 sekunder, to timer eller hele tiden begge dage. Festivalen er gratis og kræver hverken billet eller tilmelding. Du kan både være tilskuer og deltager.