Juliana Spahr: Contemporary US Poetry and Its Nationalisms
Mandag 12. maj 2014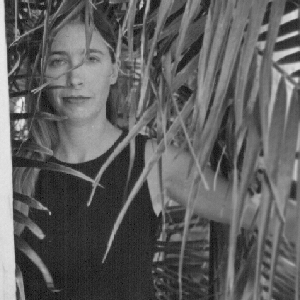 Kl. 14:00 - 16:00
Gratis entré
Arrangør: Aarhus Universitet / Center for research in contempory poetry
Nobelsalen (bygning 1485)
Nobelparken, Aarhus Universitet
Jens Chr. Skous Vej
8200 Aarhus N
På Nordisk, Aarhus Universitet, giver den amerikanske digter Juliana Spahr d. 12. maj oplægget 'Contemporary US Poetry and Its Nationalisms', hvor hun vil tale om nationalistisk misbrug af poesi og poesien som en modstandsform til nationalismen.I 'Love You' (2001), 'This Connection of Everything With Lungs' (2005) og 'Well Then There Now' (2011) samt afhandlingen 'Everybody's Autonomy: Connective Reading and Collective identity' (2001) har Juliana Spahr arbejdet med at skrive og tænke digte der forholder sig til omverden, økologi og politik på en aktivistisk, anderledes og vildt musikalsk måde. Bestræbelser som også har påvirket den nyeste danske lyrik.
Her er digteren Anne Waldmanns karakteristik af Spahrs digteriske projekt: "By listing, by naming, the atrocities the harrowing stats, the scary particulars in our world at endless  war, we might at least exert control over our sanity and extend our mind and compassion to others. It is a connected universe as Spahr so forecfully reminds us."
Juliana Sparh er digter, kritiker og forlægger. Hun modtog i 2009 Hardison Poetry Prize fra The Folger Shakespeare Library.