Iben Mondrup
Onsdag 19. februar 2020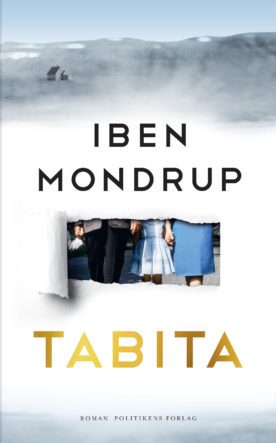 Kl. 18:30
Entré: 40,- + gebyr. Købes på Billetto
Arrangør: Kristian F. Møller
Kristian F. Møller
Store Torv 5
8000 Aarhus C.
Mød Iben Mondrup, som vil læse op og fortælle om sin nye roman Tabita
Om bogen:
Eva og Berthel kommer hjem til Danmark med to adopterede børn efter en årrække i Grønland. Det er midten af 60'erne, og både forholdet imellem Eva og Berthel og imellem Grønland og Danmark knager. De to børn, Tabita og Vitus, skal finde sig til rette i en familie, hvor fortiden helst skal udslettes, fordi den er sprængfuld af fortielser og farlige spændinger imellem to kulturer og imellem alle de voksne, der skal forestille at passe på børnene. Hjemme i Grønland bor børnenes mor, Abelone. Hun var hushjælp hos Eva og Berthel, og omstændighederne tvang hende til at sende sine to mindste børn med deres nye familie til Danmark.
Iben Mondrup skildrer klart og klogt livet i en familie, hvor børnene må kæmpe for sig selv og hinanden.