English Book Club
Onsdag 26. april 2023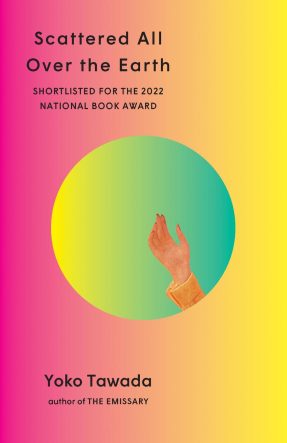 Kl. 16:00 - 17:30
Gratis entré
Arrangør: Gellerup Bibliotek
Gellerup Bibliotek
Karen Blixens Boulevard 23
8220 Brabrand
Are you looking for a casual and fun way to explore new books and discussing them? Look no further than the brand new English book club at Gellerup Library! Our book club is open to everyone who loves to read and wants to share their thoughts and ideas with others. We'll read a variety of books, and have relaxed discussions about them over coffee and snacks. No need to worry about being an expert, all opinions and interpretations are welcome.
The first book we will be reading Scattered All Over the Earth by Yoko Tawada.
You can register for the meeting and pick up the book at Gellerup Library from the 20th March during opening hours with staff (See the opening hours here Gellerup Bibliotek | AarhusBibliotekerne (aakb.dk) )
Next time we meet up is the 26th of April 16.00 to 17.30.
So, come join us for a cozy and casual gathering of book lovers. See you at our next meeting!
If you have any questions write to sivni@aarhus.dk