Authors in Aarhus: Nickolas Butler (USA)
Onsdag 22. juni 2016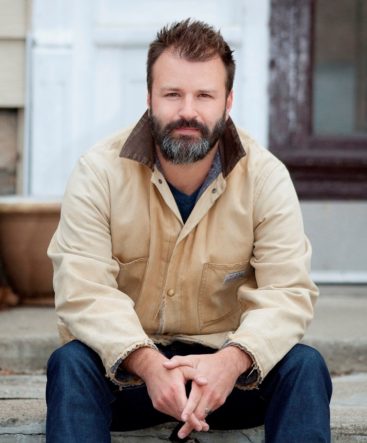 Kl. 19:00
Entré: 50 kr. / Studerende 30 kr.
Arrangør: Authors in Aarhus
Dokk1
Hack Kampmanns Plads 2
8000 Aarhus C

Nickolas Butler's successful debut novel Shotgun Lovesongs is at first glance a simple story of four male friends from small town Little Wing, Wisconsin, who grow up to have very different lives, but are bound together by their childhood bond and their home town. Butler's simple story enchanted the world, most likely because it is a book that we can all recognize a bit of ourselves in. It is a celebration of timeless themes such as love and friendship, depicted in the beautiful rolling landscape of Mid-West America. The book shows us how our heart can be bound to one single, special place in the world, and that we all have a soundtrack to our live.
It his first trip to Denmark and especially to Aarhus, where his Danish publisher, Klim, is based.
The event will be preceded by drinks and music, so prepare for a very cosy evening!
The event will be in English.
Tickets 50kr. Students 30 kr. Køb billet