Oplæsning med Steven Zultanski og Ida Marie Hede
Torsdag 16. april 2015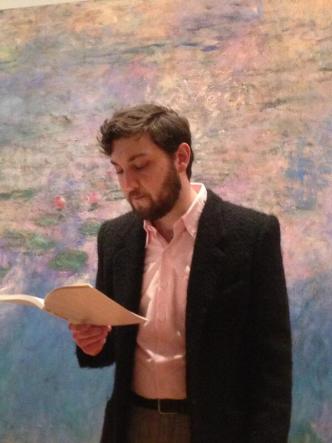 Kl. 20:00
Gratis entré
Arrangør: Project Art Writing og Aarhus Litteraturcenter
Project Art Writing inviterer til en aften med den amerikanske poet og kritiker Steven Zultanski og forfatter Ida Marie Hede. De underviser på Project Art Writings masterclass 2015 om INTIMACY – Art Writing the Body. Foruden Steven Zultanski og Ida Marie Hede læser masterclass-deltagere op.
Project Art Writing afholder tre masterclassuger i løbet af 2015 under overskriften INTIMACY – Art Writing the Body. I år har deltagere fra Norge, Sverige, England, Tyskland og Danmark fået adgang til programmet via et internationalt open call.
Steven Zultanski har udgivet fire digtsamler og er litteraturkritiker. Desuden har han stor undervisningserfaring og har co-kurateret Segue Reading Series på Bowery Poetry Club. Steven har mange oplæsninger bag sig i både USA og Europa.