Masterclass PARTICIPANTS 2015
Here below is information about the masterclass participants of this year. In December 2015 all the participants will perform at the art writing festival: WHERE WERE WE – a festival on writing, intimacy, body. Please note the dates 2nd to 6th of December.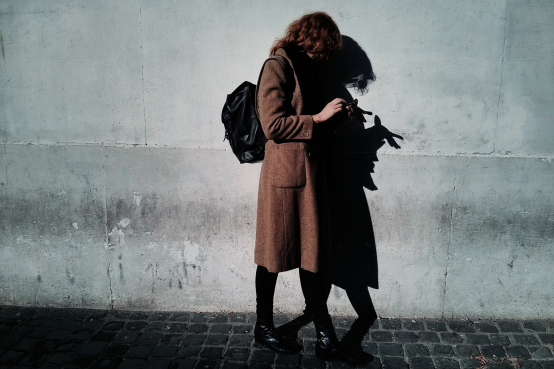 Line Kallmayer is a Danish visual artist and writer. She works in an intersection between disciplines and methods, primarily with film, text and photography. She has a fine arts degree from Goldsmiths, University of London as well as a degree in English and psychology from University of Copenhagen. She studied at Fatamorgana, the Danish School of Art Photography, and attended a one-year traineeship at the Polish National Film School in Łódź. www.linekallmayer.com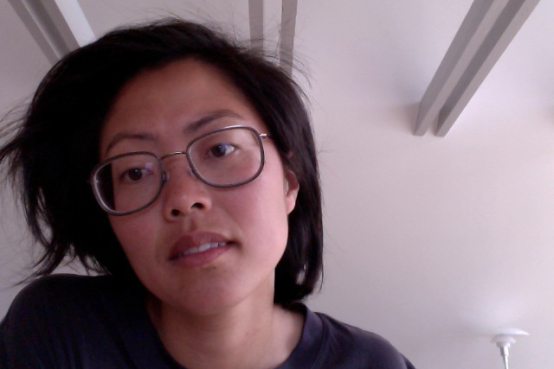 Naja Lee Jensen works interdisciplinary. Educated with a BA in Acting from Norwegian Theatre Academy and a MFA from the Art Academy in Oslo her works often explores the relation between the body and the perception of a place/a situation/another person/a text. She is interested in knowledge beyond reason. Her works have been shown at Festspillene in Bergen, Black Box Theatre in Oslo, HAUT in Copenhagen and Novi Ganz Novi Festival in Zagreb.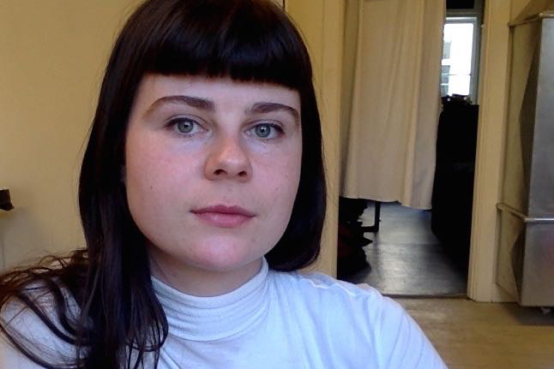 Franziska Hoppe (b. 1990) 2012-2018: The School of Time-based media at The Royal Danish Academy of Fine Arts in Copenhagen.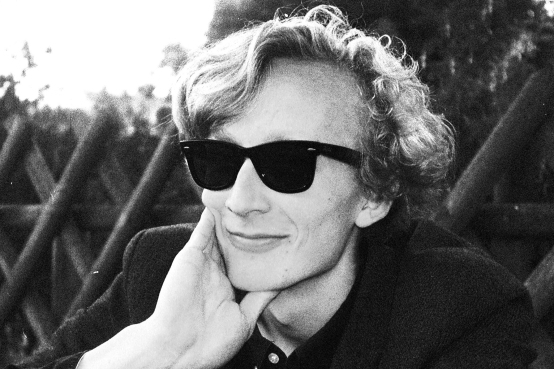 Andreas Vermehren Holm (b. 1988), writer and editor at the publishing house Forlaget Virkelig and Bestiarium. Works as translator from Norwegian, Swedish and English. Since 2015 editor of Ny Jord – tidsskrift for naturkritik. Published in January 2015 Palimpsest at the publishing house Aviary Press Editions. Publishes in May 2015 Antropocæn kreatur at the publishing house House Of Foundation.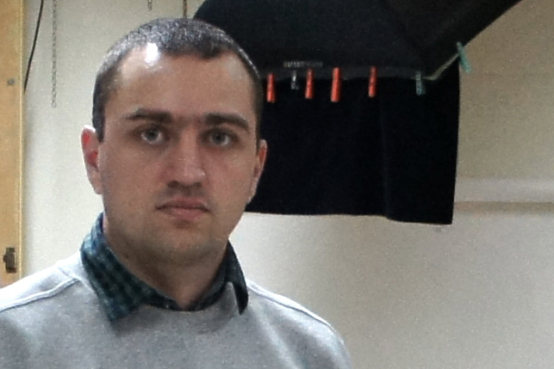 Rasmus Brink Pedersen (born 1979, lives and works in Copenhagen) studied at the Royal Academy of Fine Arts in Copenhagen and Akademie der Bildenden Künste in Vienna. Has been investigating and taking part in collective projects, as part of the group YNKB (Outer Nørrebro Cultural Bureau), as coeditor of the magazine visAvis. Recent projects include the collectively authored disaster novel Samlemappe no. 1 (2013) and the exhibition Friendships at Kunsthal Aarhus (2015). He works in several media: installation, video, drawing and as a writer.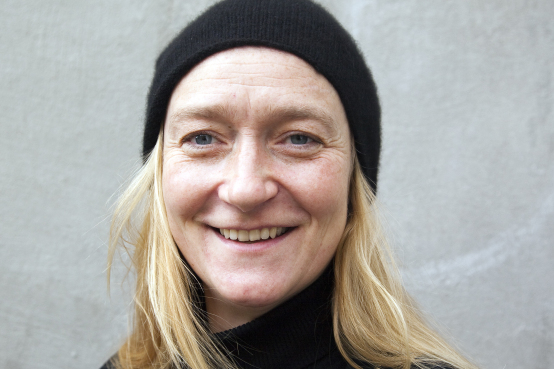 Ditte Lyngkær Pedersen, b. 1977, is an artist, currently living and working in Aarhus, Denmark. She holds an MFA in Visual Art from Malmö Art Academy, Sweden, 2004. Through a range of media, such as video, text, photography, drawing, and object-based installations, Lyngkær Pedersen examines the various ways in which we understand our identity and make sense of our surroundings. Her practice often revisits themes from science and theories of perception. In 2013 she finished an artistic research project on Synesthesia with the artist book "Why is Green a Red Word?" (2003-2013). Lyngkær Pedersen has taken part in several international residency programmes and exhibitions, most recently including "Trauma & Therapy", Paphos Archaeological Museum, Cyprus (2014/15), "Sorry For Laughing" KN Gallery, Berlin (2014), "Synesthesia 4 / Translating, Correcting, Archiving" at Art Laboratory Berlin, Germany (2013). She has furthermore been engaged in a number of long-term collectives and curatorial projects, including The Production Unit, HOMEWORK and the exhibition space rum46 in Aarhus.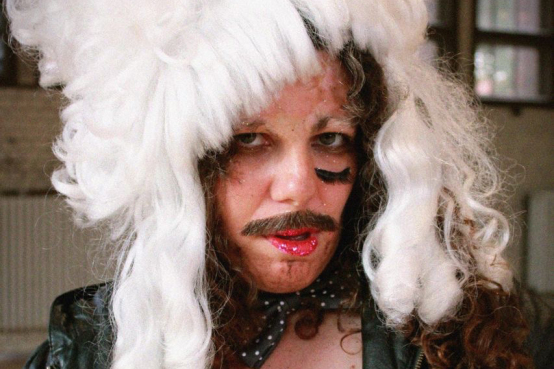 Harvey Rabbit is an American interdisciplinary artist and performer. She works with creative writing, physical theater, music, and fabric to weave intricate stories on the concept of "otherness," most often focusing on gender, sexuality and disability. She holds a Masters of Arts in Creative Inquiry and a Master of Fine Arts in Experimental Theatre and Clowning from the Experimental Performance Institute at New College of California. Her performance utilises elements of tradition storytelling, clown and Theater of the Oppressed. Harvey Rabbit's performance and writing credits include the CESTA "Waste" Festival, Czech Republic (2007), one-woman show "Madge's Box,"  San Francisco Fringe Festival (2008), "ShameNoShame!," San Francisco Queer Arts Festival (2011) and Berlin (2011-2013)  She has collaborated with local expat talents Liz Erber and Robert Rogers in the creation of "Tip of the Iceberg: The story of an American Obsession,"  English Theater Berlin (2013) and was featured in Liz Erber's dance film "Mixing Blues and Oranges." Her highly political play, "Fluffers," about women in the sex industry, was chosen to be part of English Theater Berlin's Ten Minute Play Festival in 2013. In 2013 and 2014, she organized, produced and hosted Varieté Ridiculous, a political cabaret with a focus on sex worker rights. www.harveyrabbit.net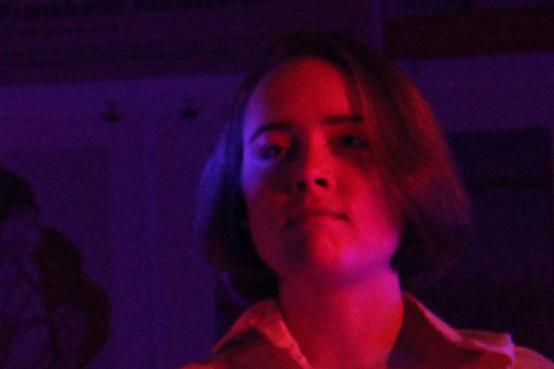 Aislinn McNamara: I am interested in writing in relation to mark-making and language in relation to 'description' – expression – including how humans and nonhumans are in different environments and their methods of communication. Recently, I have explored the history of writing and mythology, including human beings' attempts at imagining the unimaginable or describing the indescribable and ascribing and inscribing meaning to matter. This sometimes manifests itself as rubbings and 'automatic writing' texts.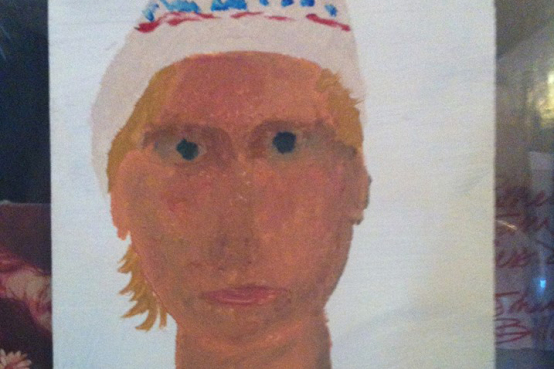 Roger von Reybekiel (b. 1981, Stockholm) is an artist and curator based in Stockholm. He studied at Konstfack University College of Arts, Crafts and Design, and The Royal Institute of Fine Art, both in Stockholm, and Tokyo Zokei University, Tokyo. Recently he has had solo shows at Percival Space, Oslo, and Fullersta Gård, Huddinge, and participated in group shows and projects at Demons Mouth, Oslo; Crystal Contemporary Art, Stockholm; Index – The Swedish Contemporary Art Foundation, Stockholm; and Baltic Art Center, Visby.Recently he has curated shows at Platform Stockholm and Fullersta Gård, Huddinge. His latest book "Seven Pears in a Line" was published by Flamme Forlag in Norway in 2013. Photo: painted by Wendy Rose.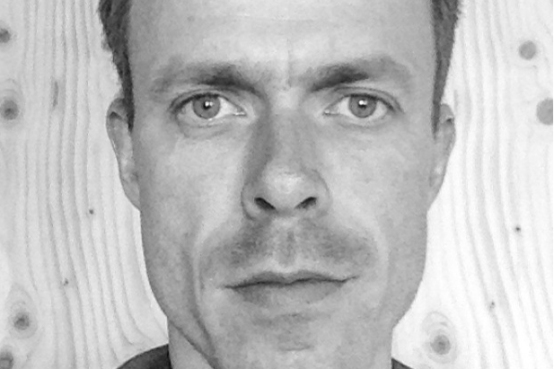 Adam Drewes: writer. He has previously worked with performance poetry and became in 2000 Nordic champion in poetry slam – a genre he took part in introducing in Denmark. In his current practice he often uses conceptual and performative aspects. He works both collectively and individually with new formats for developing artistic strategies. In 2013 he published the 700 pages long and A4 sized book Radio. Read more about the book here: http://forlagetarena.dk/udgivelser/radio/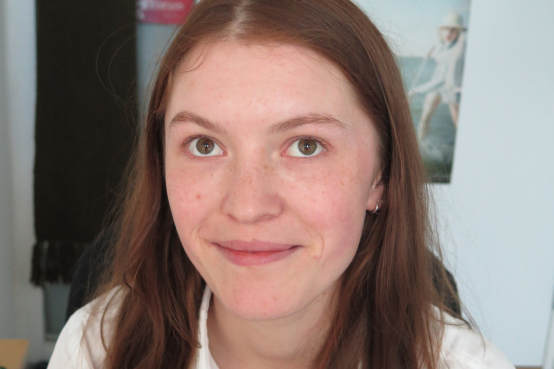 Nora Joung: Currently a Masters student at the Art Academy in Oslo. Works with different media, including video, montage, text and objects. Interests are, amongst others, strategies for communication, power and language.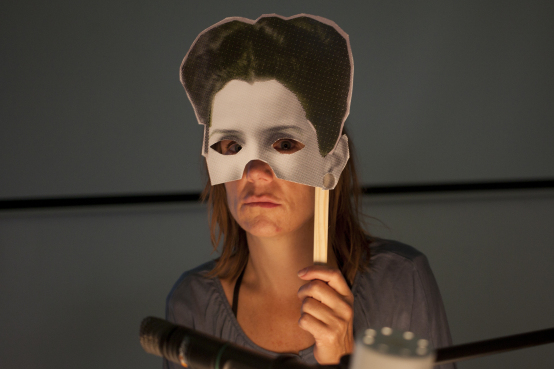 Lise Skou, (1966) is an artist, curator and teacher from Denmark, informed by post-capitalistic politics and economic cultural criticism particularly by the work of J.K. Gibson Graham. Skou's art practice engages with multiple mediums – video, performance, texts, interventions, and activist strategies among others. Her work can be seen as an ongoing investigation into various connections between: practical rethinking of economic structures; the subject of revolution; people's movements and individual empowerment. Through her practise, she envisions non-capitalistic economies and tries to show a landscape of economic diversity. She holds a MFA from Funen Art Academy (1998-2004) and she studied at the Whitney Museum of American Art – Independent Study Program (2002-2003). Besides she holds a BA in Art History from Aarhus University. Skou has shown internationally for the past 10 years. She was recently represented at Systemics#3 at Kunsthal Århus, 2014. In 2010, she co-wrote and edited with Andrea Creutz, the book Swop Projects, based on the project of the same name, discussing the possibilities for producing and communicating economic practices outside of capitalist discourse. From 2005-2007, Skou worked at Institute of Sociology, Copenhagen University, teaching at the course The Artist as Sociologist, in collaboration with Andrea Creutz.