William Blake-arrangement
Fredag 28. november 2014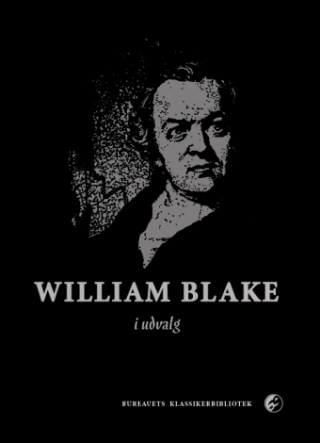 Kl. 16:00 - 18:00
Gratis entré
Arrangør: Ib Johansen og Aarhus Litteraturcenter
Vogn 1
Godsbanen
Skovgaardsgade 3
8000 Aarhus C
Den engelske digter, maler og gravør William Blake (1757-1827) opnåede i sin levetid kun i ringe grad gennemslagskraft i de toneangivende kredse, og uden for England var han så godt som ukendt. Berømmelsen kom først i sidste halvdel af det nittende århundrede, hvor en kunstnerisk bevægelse som prærafaelitterne og indenfor litteraturen symbolisterne (f.eks. W.B. Yeats) viede ham stigende opmærksomhed.
Man kan fra og med århundredeskiftet og gennem hele det tyvende århundrede også iagttage, hvorledes han sætter sig spor i samtidig digtning (f.eks. hos de amerikanske beat-digtere), og han har da på den baggrund i tidens løb fået kanonisk status, hvad der ikke mindst bliver markeret ved, at hans hymne fra profetien Milton (1804 ff.) "And did those feet in ancient time …" nu synges hvert år ved The Last Night of the Proms af et fuldtonende kor i Royal Albert Hall i London.
I vores litterære Blake-arrangement vil Ib Johansen forholde sig til de problemer, der knytter sig til oversættelsesarbejdet i forbindelse med Blake, og han vil komme ind på de kosmiske visioner i Blakes digtning samt hans links til forskellige samtidige litterære, kunstneriske og folkelige traditioner. Derudover vil der også blive mulighed for at lytte til forskellige forsøg på at sætte musik til Blakes digtning.