SYMPOSIUM: Art Writing is an Aesthetic Catalyst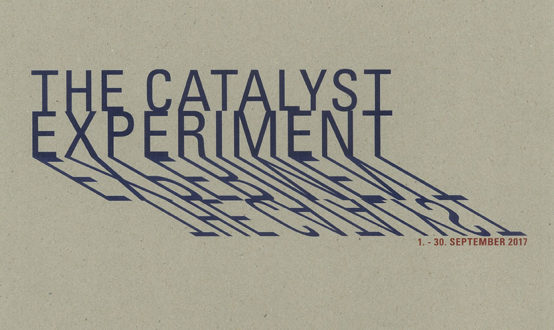 Den 2. september 2017 afholder Project Art Writing symposiet ART WRITING IS AN AESTHETIC CATALYST, hvor vi undersøger, hvad der kendetegner art writing og gør genren relevant i dag.
Siden 2012 har vi arbejdet sammen med Maria Fusco. Hun har fungeret som vores teoretiske ankerkvinde og inspirator, og har desuden tidligere bidraget til seminarer og undervist på nogle af Project Art Writings masterclasses. Derfor er hendes medvirken i år, hvor vi samler op og gør status, helt central. Vi har inviteret Fusco til at være moderator og keynote speaker på seminaret, hvor hun blandt andet vil tale om art writing som genre og æstetisk katalysator.
ART WRITING IS AN AESTHETIC CATALYST
VÆRT: Trine Rytter Andersen, Projektleder og Kurator for Project Art Writing
MODERATOR OG KEYNOTE SPEAKER: Maria Fusco (IRL) Underviser i interdisciplinær skrivepraksis ved University of Edinburgh, forlægger og kritiker
OPLÆGSHOLDERE:
Jesper Rasmussen (DK/Aarhus), Lise Harlev (DK/Berlin), Morten Søndergaard (DK/Paris og Pietrasanta), Magnus Bärtås (SE/Stockholm), Corin Sworn (UK/Glasgow), Juan Cruz (ES/London), Andreas Vermehren Holm (DK/København), Aislinn McNamara (UK/ Los Angeles), Nat Bloch Gregersen (DK/Aarhus) Line Kallmayer (DK/Berlin), Nora Joung (NO/Oslo) og Rasmus Brink Pedersen (DK/København)
TID: lørdag d. 2. september 10.00-16.00
STED: Remisen på Godsbanen
SPROG: engelsk
ENTRÈ: deltagelse er gratis, sandwiches kan købes i frokostpausen

Art Writing is an Aesthetic Catalyst
Symposium, 2 September 2017, Remisen, Godsbanen, Aarhus

participants
Host: Trine Rytter Andersen
Keynote Speaker & symposium Convenor: Maria Fusco
Speakers: Magnus Bärtås, Juan Cruz, Nat Bloch Gregersen, Lise Harlev,
Andreas Vermehren Holm, Nora Joung, Line Kallmayer, Aislinn McNamara,
Rasmus Brink Pedersen, Jesper Rasmussen, Corin Sworn and Morten Søndergaard

schedule
9.30                 coffee and registration
10-10.15          Trine Rytter Andersen
10.15-10.40     Maria Fusco
1. language everywhere
10.40-11.00      Juan Cruz
11.00-11.20      Line Kallmayer
11.30-11.40      Aislinn McNamara
2. peculiar logics
11.40-12.00      Morten Søndergaard
12.00-12.20      Jesper Rasmussen
12.20-12.30      Lise Harlev
12.30-13.30 lunch
3. illuminate, obfuscate
13.30-13.50      Corin Sworn
13.50-14.10      Rasmus Brink Pedersen
14.10-14.30      Nat Bloch Gregersen
4. self-inventing present
14.30-14.50      Andreas Vermehren Holm
14.50-15.10      Nora Joung
15.10-15.40      Magnus Bärtås
presentation outlines & speaker biographies
Trine Rytter Andersen
'Introduction and overview of Project Art Writing'
Trine Rytter Andersen is a Danish artist, curator, consultant, and project manager for Project Art Writing. She is co-founder and member of the artists' group 'artillery' which engages with audiences in diverse locations. She guest lectures in national art schools and contributes to Danish daily newspapers, television and radio and is a regular contributor to the online magazine www.kunsten.nu
*
Magnus Bärtås
'pride and honour and glory'
Five collages of cut-out embroidery, addressing the temporality and changes of meaning of certain words in relation to reading forms, space, materiality, history and what can be called existential politics
Magnus Bärtås is a Swedish artist, writer and Professor of Fine Art at Konstfack, working mainly with text, film essay and installation. He has exhibited at Moderna Museet, Stockholm, and the Gwangju Biennial among other venues. His dissertation in artistic research You Told Me – Work stories and video essays was presented in 2010.
*
Juan Cruz
'I don't know what I'm doing but I'm trying very hard'
Questions of effort, labour and propriety, with particular reference to art and writing
Juan Cruz is a Spanish artist and writer, he is Professor of Fine Art at the Royal College of Art in London. Cruz writes autobiographical narratives and shorter descriptive texts, which he has deployed through videos, installations, typescripts, prints and performances; he has also worked with translation, performing several oral translations of works from Spanish literature, including Don Quixote. His work has been exhibited at Matt's Gallery, London; Witte de With, Rotterdam; Serralves Foundation, Porto; Galeria Elba Benitez, Madrid; the Edinburgh International Festival and the Melbourne Festival.
Index Juan Cruz's contribution to the symposium Art Writing is an Aesthetic Catalyst
*
Maria Fusco
'Art Writing as Gesture or John Malkovich's middle name is Gavin'
Frustration; exhausted writing; gesture; navigation; thrift
Maria Fusco is a Northern Irish writer working across fiction, criticism and theory, her work is translated into ten languages. Her latest book is Legend of the Necessary Dreamer (Vanguard Editions, 2017) described by Chris Kraus as "a new classic of female philosophical fiction". Master Rock was commissioned by Artangel and BBC Radio 4 and listened to by more than 2 million people. Her solo- authored books are With A Bao A Qu Reading When Attitudes Become Form (New Documents, 2013), Gonda, 2012 and The Mechanical Copula, 2011 (both published by Sternberg Press), she is founder of The Happy Hypocrite, a journal for and about experimental writing. She is Reader in Interdisciplinary Writing at the University of Edinburgh and was Director of Art Writing at Goldsmiths.
*
Nat Bloch Gregersen
'Prism; a Reading'
A text, a body, a voice, an inner image, a hand, an ear, a staging of magic…
Nat Bloch Gregersen is a Danish artist working in the fields of contemporary art and text based in Copenhagen. Educated from The Jutland Art Academy 2015, including a five months research study at Kyoto University of Art And Design in Japan 2013-2014, and the Writers School at The Arctic University of Norway in 2017.
*
Lise Harlev
'No fonts are neutral'
A performance of 36 maxims
Lise Harlev is a Danish artist and writer based in Berlin. Harlev has long worked with the relationship between text and image and text as image. Harlev's work has been exhibited widely in Europe and beyond. A collection of her prose poems titled I'm Never Indifferent will be published by Broken Dimanche Press later this year. Each poem in the book is accompanied by keywords – i.e. 'architecture', 'sexuality', 'language' – indicating the themes in the text. In her work, Harlev considers text, typography and image to be inseparable and equally important.
*
Andreas Vermehren Holm
'On Kimene'
Kimene is composed of fragments from Andreas' reworking of the Bhagavadgita, exposing rich structures and modern layers in the ancient epos
Andreas Vermehren Holm is a Danish author, translator and editor based in Copenhagen. He has published several volumes of poetry elaborating on cultural evolution, the anthropocene and creaturely poetics. In his work, creation is composed of a descending movement, identifying with affliction and powerlessness rather than strength and omnipotence. In this perspective the gift of our wounds are the very tools we need in order to relate to the beings that continuously refuse to serve as ends. Vulnerability and creaturely indebtedness serves as tools capable of withstanding any dry theorisation about the hopelessness of the world.
*
Nora Joung
'Operette Morali'
A manual of sorts, a guide to solve unclear problems, some imaginary, some very real
Nora Joung a Norwegian artist working mainly with text, voice and installation. Recently, she's worked with scores for several voices as pieces in themselves or used in combination with installation. She also works as a critic; is a researcher at the Academy of Fine Arts in Oslo; and for the publishers, House of Foundation.
*
Line Kallmayer
'BIRD'
A reading from the publication BIRD; an exploration of the personal account of a man who killed his son
Line Kallmayer is a Danish artist whose essayistic work combines text with lens-based media and performance. She has a fine arts degree from Goldsmiths (London), a degree in English and Psychology (Copenhagen) and has studied at the Polish National Film School (Łódź). Kallmayer's art practice use autobiographical structures as points of departures for investigations into ethical and aesthetic questions – from violence and the concept of evil to the status of the religious image.
*
Aislinn McNamara
'Untitled'
Some ideas relating to localness and domesticity, reading from a selection of writings
Aislinn McNamara is an Irish artist and writer. Recent projects include disembodying one-fifth of IMPURE FICTION and producing art and writing in Los Angeles. Her writing is published online and in print by Pure Fyction and Sternberg Press.
*
Rasmus Brink Pedersen
'Amateur astronomy magazines, Four Motivational Posters, and a meme'
A short introduction to the material that forms the basis for Four Motivational Posters
Rasmus Brink Pedersen is a Danish artist and writer based in Copenhagen. His production spans individual and collective writing, projects and exhibitions. Recent projects include the collective exhibition Friendships, 2015, the solo exhibition Phobos , 2016, and the collectively authored radio drama Stokrosehegn, 2017. Presently working on a retrospective exhibition about the magazine visAvis, and curating a series of readings for Astrid Noacks Atelier in Copenhagen.
*
Jesper Rasmussen
'When artists are writing'
inspirations and experiences as a visual artist who also writes, including a short introduction to Asger Jorn, an art writing artist
Jesper Rasmussen is a Danish artist who works with sculpture, installation, graphics, photography, film, writing and publishing, and is represented in several Danish museums, including ARoS, Arken and Statens Museum for Kunst. Since 1981, he has published the journal Pist Protta in collaboration with Åse Eg Jørgensen and Jesper Fabricius, as well as contributing to international publications. 2007-15, he was Rector at Jutland Art Academy, Aarhus, Denmark.
*
Morten Søndergaard
'Words as objects'
What does the material do to the content of a text? How important is the context and the place where it said? In what way is the body and the place (con)textual?
Morten Søndergaard is a Danish poet, published a number of poetry collections, his Collected Poems will be published later this year. His work is translated into nine languages, with three collections in English. He works with words in many media, since he is curious to know what happens with words off guard. He likes philosophy more than novels, and hardcore sciences more than literary critics. In general he finds the literary world often narrow and boring and that's why he makes exhibitions, film, sculpture and work with sounds, music and composers of all kinds.
*
Corin Sworn
'Shape Shifting Mediums'
A short video work
Corin Sworn is a Canadian artist who creates films and installations that weave together history, memories and fragments of true and imagined stories. She has had solo exhibitions at Galeria Arsenał, Poland, Inverleith House, Edinburgh and the Whitechaple Gallery and Tate Modern in London. In 2013 Sworn participated in the Venice Bienial, The Sydney Bienial and won the Max Mara Art Prize for Women. She teaches at the Ruskin School of Art and was part of the Glasgow based writing group 'Brow Study'.